Building success with talent
A robust HR management system is intrinsic to maximizing the value of individuals and the organization
Talent Development
Work at AAC
Life at AAC
Career Development System
AAC's Five Competencies Training System
We have management (M), professional (P), technical (T), sales (S), and operational (O) career paths for our employees. We encourage them to develop in multiple modalities and have created a multi-path career development platform that offers diverse options.
We provide a development and promotion channel for outstanding employees, including an annual title and promotion review mechanism that offers a broad scope of opportunities for employee promotion.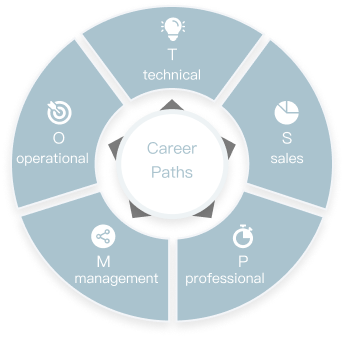 Join AAC to create a better sensory experience for the world.
Why Us
Leading R&D capabilities
Sound talent development mechanism
Nationwide career opportunities
Professionals
You make AAC stronger.
Graduates
You shape our future.
At AAC, we are not only committed to providing a better experience for our customers, but also for our employees. We offer a variety of activities to improve work-life balance.